Join a Trivia League And Compete Against Other Teams For A Chance To Win Thousands! All Of Our Leagues Are Free To Join and Free To Play.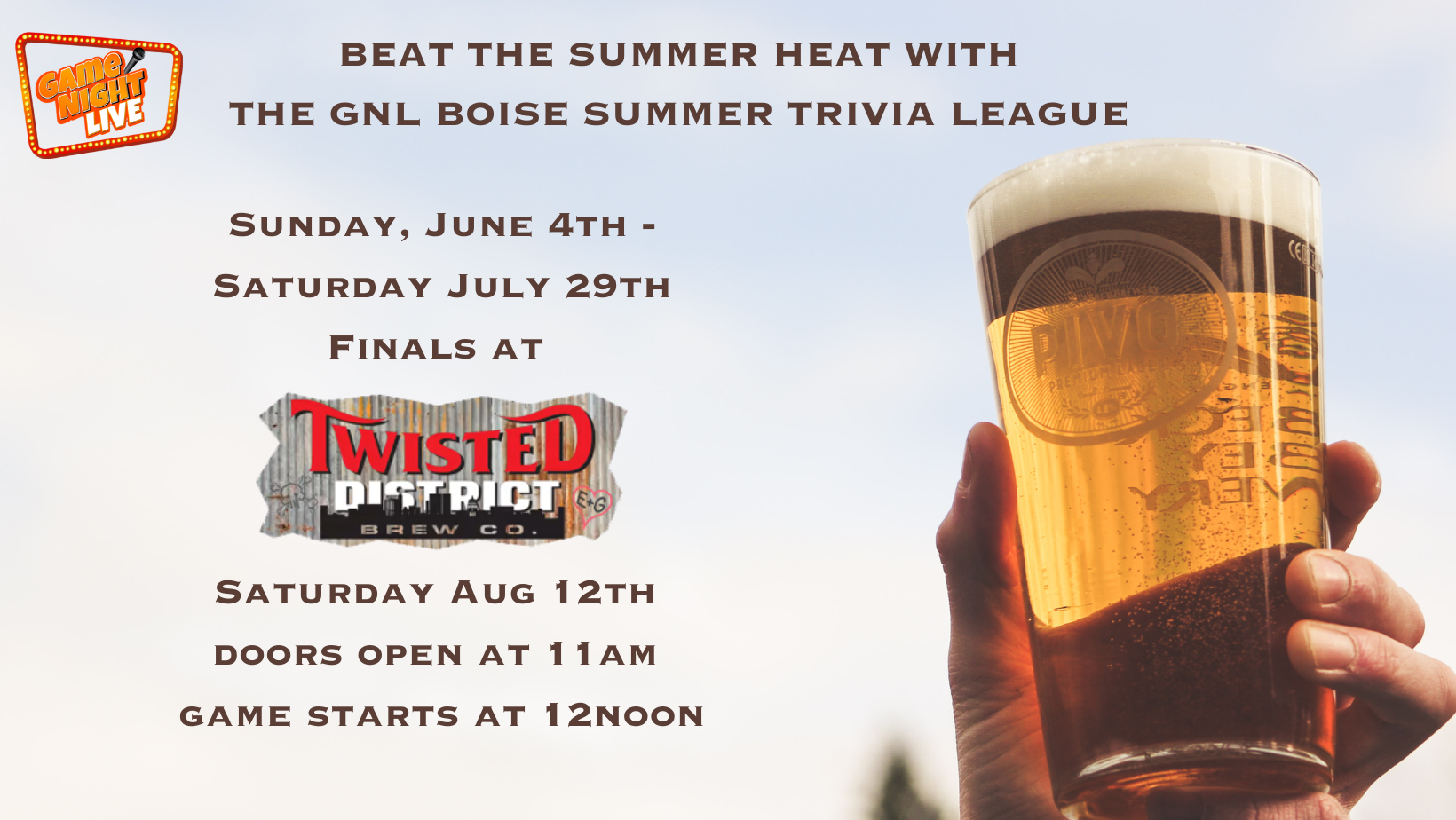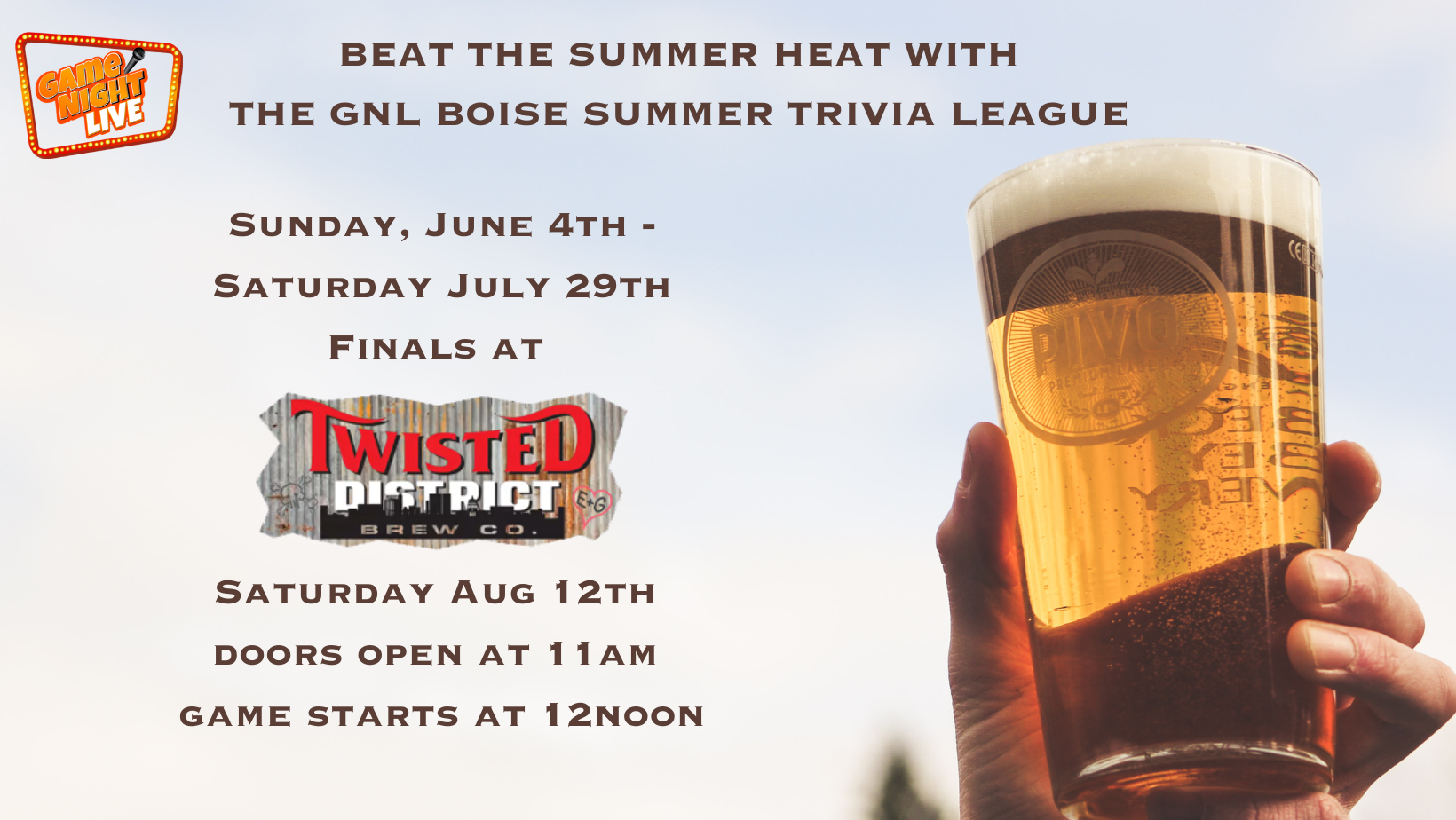 Leagues Rules
League play runs from Sunday, June 4th – Saturday, July 29th.
Finals are at Twisted District on Saturday, Aug 12th.
20 Bonus points are given for all games played at Twisted District.
Teams must present the same team name to hosts throughout the league for team scores to count toward this league.
The team maximum of eight players will be strictly enforced during the league. Teams that attend a GNL Trivia event with nine or more players will be required to split up, even if the team in question is registered.
Teams are encouraged to attend as many GNL Trivia events as possible during league play. A current, full schedule is printed on our score sheet as well as at gamenightlive.com.
Teams must attend and play at the finals on August 12th at Twisted District, to be eligible for any prize consideration. At least one core member of an invited team must be present.
THE DEFENDING CHAMPIONS – SOULLESS BOISE BONERS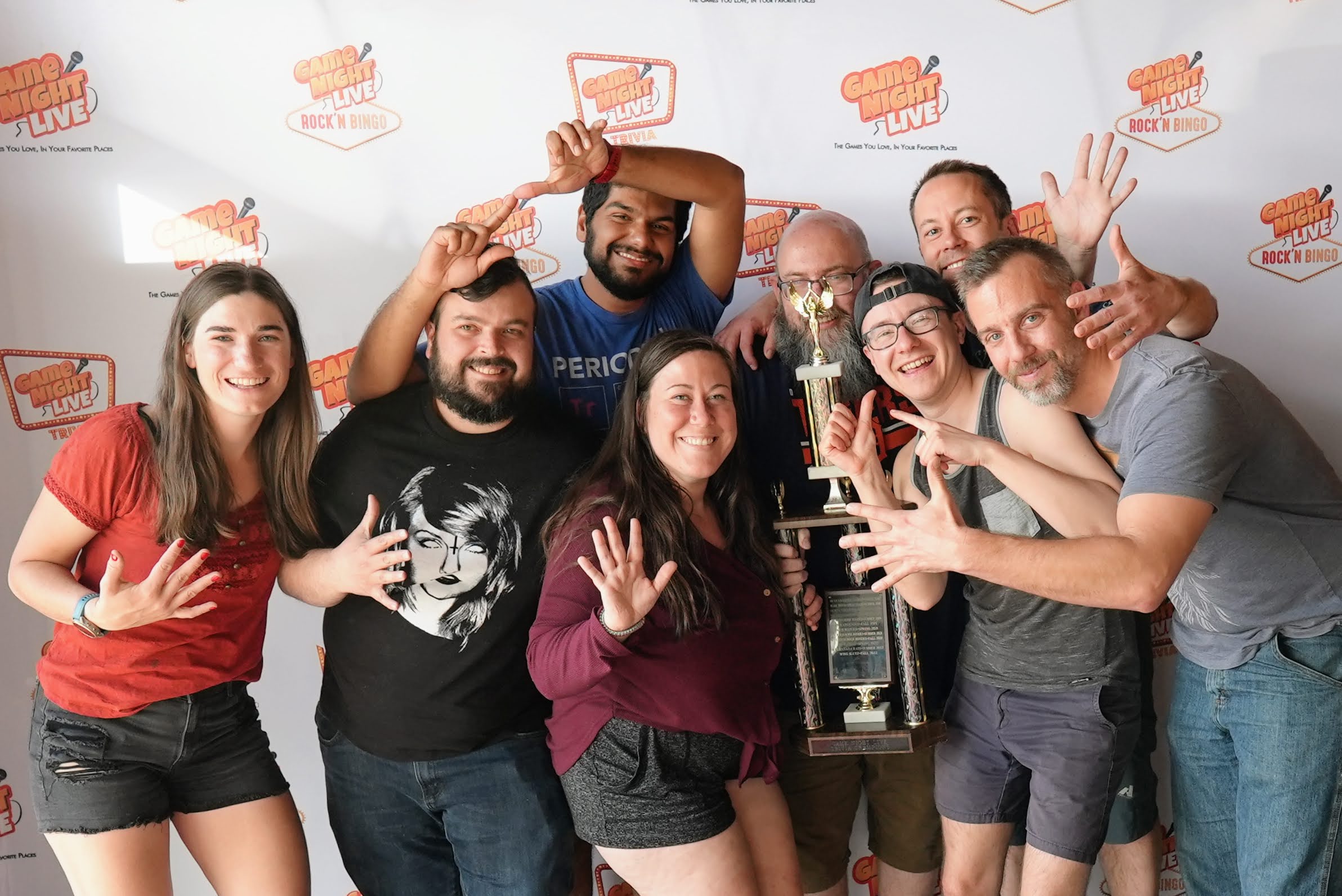 Standings – Idaho Trivia League
STANDINGS WILL BE POSTED AFTER PLAY BEGINS